Miniature Australian Shepherds
Trading Post
---
CattleCo Home Page

Copyright Information
Privacy Policy
Best Viewed With


CattleCo
7397 E. 1500 N. Rd.
Oakwood, IL 61858
217-354-4331 phone-fax
Agribusiness Companies

Pearson Livestock Equipment

Double S Liquid Feeds

M and R Livestock Equipment
Mini Trucks and More!
Be sure to ask for the CattleCo discount!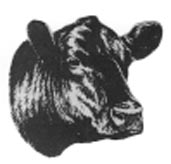 CattleToday.com

Western Livestock Journal

Fastline Publication
Horse Trailers for Sale
Millennium Trailers is a nationwide distributor of horse trailers.
For information on how your company can be a part of the "CattleCo Agribusiness Page," Call 217.354.4331 or e-mail kimgerk@cattleco.com

© 2009 CattleCo. All rights reserved.